Re-Elect
Noba Anderson
for Regional Director
October 20
About Me
I have worked hard to redefine the role of Regional Director.
It is no longer a passive position where the Director simply attends meetings in town but rather now a very active job. The world is at our doorstep and we must shape its impacts upon us. I am your devoted community organiser and Cortes advocate.
I was raised here. I'm rooted here. I'm staying here.
I built my home with my own hands; a home in which my husband Peter and I now care-take my father and raise our daughter. I love this place. It shows in everything I do. My heart is here. This is home.
My position is the only Cortes job with an island-wide perspective that cuts across sectors. This is both an honour and crazy! I have spent 10 years fostering more ways that we can together hold this big-picture and interconnected perspective.
This role is a tight-rope balance between leadership and representation. I operate confidently as a representative of our community's diversity, and work hard to identify and support the collective best interest on all important issues.
You know me.
I speak my truth.
I stand in integrity.
I LOVE Cortes!
"Committed to serving our long-term residents with stable housing."
Unless we want Cortes to be a gated community, we must provide a greater diversity of housing options to our long-term residents. The lack of stable housing is both a social crisis and the single biggest impediment to economic activity. I will work hard to create more stable rental housing, legitimate places for tiny homes, and houses into which our elders with equity can downsize. To see this happen, you do need a strong and dedicated leader in local government.

I recently became a mother, and instead of taking a year off, I poured it into convening and working as a member of the Cortes Community Housing Committee. In the course of a year, this committee raised $1.4 million, purchased land for housing, hired staff, engaged professionals, mobilized the community in celebration, donations and land-use planning. I have never seen a Cortes initiative that has caught on more quickly or been more unifying. Cortes is ready. It is time!

As the Co-Chair of the new Strathcona Community Health Network we have made regional housing our top priority. The Network has just released a Regional Housing Needs Assessment which shows that Cortes is the community in the most dire need of housing assistance in the whole Strathcona Region. Significant affordability gaps exist for all family types on Cortes with 29% of households spending 30% or more of their income on shelter costs. This is the highest proportion in the whole region.

Business cannot hire or retain staff for lack of accommodation. Families leave and the school suffers for lack of family housing. Our elders leave as there is nowhere on-island to downsize. It's time to make a change!
Zoning Bylaw
"Committed to ensuring that the Bylaw better reflects our Cortes reality and values."
Clearly the Cortes Zoning bylaw, currently under review, has deficiencies and still needs much work. The Bylaw's major substance dates back to 2002 (before my time in elected office). I am not the author of the current revised bylaw but my job demands that I present to you what the District creates and indeed make sure that the District in return hears your input. I am glad we chose to seek your formal input this fall that so that we all, politicians and staff alike, could hear you loud and clear. We need more time and consultation so that these regulations, that will affect us all, reflect Cortes reality and values. Be assured that we are far from done and that another draft will come back to you after the election.
Transportation
"Committed to making it easier to get around Cortes and to town without your car."
I have worked persistently to position Cortes for transportation solutions, and want another term to make sure they are implemented! You will continue to need an inside champion to advocate and fund the solutions Cortes has outlined.

I instigated the Cortes Transportation study which lays out proposed actions and adds legitimacy to funding applications and our work with senior governments.

I kick-started the Cortes Transportation Committee who is working to implement the Transportation Study's recommendations.

I successfully lobbied to allow non-property tax funds to support this work.

I co-founded and am co-chair of the Strathcona Community Health Network who is working regionally on transportation advocacy. The Minister of Transportation will be meeting with us to discuss our priorities, and specifically look at a cross-Quadra shuttle link.
"Moving toward economic resilience for our island."
In the last election, Economic Action was a top priority. Many of the organisational, planning and funding pieces are now in place for action. I want another term in office to see these plans activated.

I convened the Cortes Island Tourist and Business Association (CIBATA) who are now focusing on locally-based economic innovation rather than just tourism.

I helped shape and fund the Cortes Local Economic Action Plan, which is to be released this fall. This Plan is Cortes' first integrated island-wide strategic plan that captures our best collective thinking.

I made real the community purchase of the commercial land beside Manson's Hall which is intended to foster local economic development, support local small business enterprises and non-profits in a cooperative manner.
First Nations Truth, Rights and Reconciliation
"Deeply committed to meaningful and respectful relationships with First Nations."
Honouring aboriginal land rights and taking seriously our collective imperative to meaningful reconciliation is the work of our time. Finding ways forward that respect the rights, language and culture of the indigenous peoples of this place is important. I am the first Regional Director to prioritize building a real relationship with the Klahoose First Nation and have met with Chief and Council on a number of occasions on a wide range of issues. I also championed the establishment of a First Nations Relations committee at the Regional District and was its first Chair.
Cannabis
"Helping our local expert growers make the leap to legal marijuana production and sale."
Cortes has long been an innovative producer of specialized strains of marijuana. Just as we are known the world over for quality production of speciality strains of oysters, so are we for marijuana. It's time to bring that out of the smoky shadows and into the light.
Community Engagement
"Dialogue and participation are the oxygen of community."
Informing and engaging in an honest, proactive and meaningful way matters. I publish regular print newsletters and frequent on-line articles sharing what I am working on. I'm also dedicated to open dialogue and make myself available in many forms. I make a point of staying connected to our community organisations which is a key way I have added to the role of Regional Director. Working so closely with so many of you is the main reason I find this job so compelling and gratifying.
Proposed New Tax Services
"Community-generated proposals for YOUR vote!"
There are two proposed new community services seeking the Regional District and public's support through stable property taxation. The first is a community hall service, proposed by the Southern Cortes Community Association, to offer core funding to the Gorge and Manson's Halls. The second is a First Responder program proposed by the Cortes Fire Department. What is in front of you is a two step process. On October 20th, you are being asked if you want these matters investigated further.

As Director I do not have a position for or against either of these tax proposals. It is up to the community to decide!
I will follow the majority position of Cortes as expressed through the upcoming referendums.

I will drop the issues if the community votes 'no'.

I will support moving to a binding referendum if the community votes 'yes'.
Ferries
"Connecting communities."
The BC Ferries CEO said to me personally that their new mission is to 'connect communities.' Let's do just that! Let's help get people and their goods where they need to go in diversified ways. I have been on the BC Ferries advisory committee for 10 years and am working directly with senior executive members on a number of Cortes priority proposals, most interestingly a cross-Quadra bus link.
Would not have happened without my commitment of time and energy on your behalf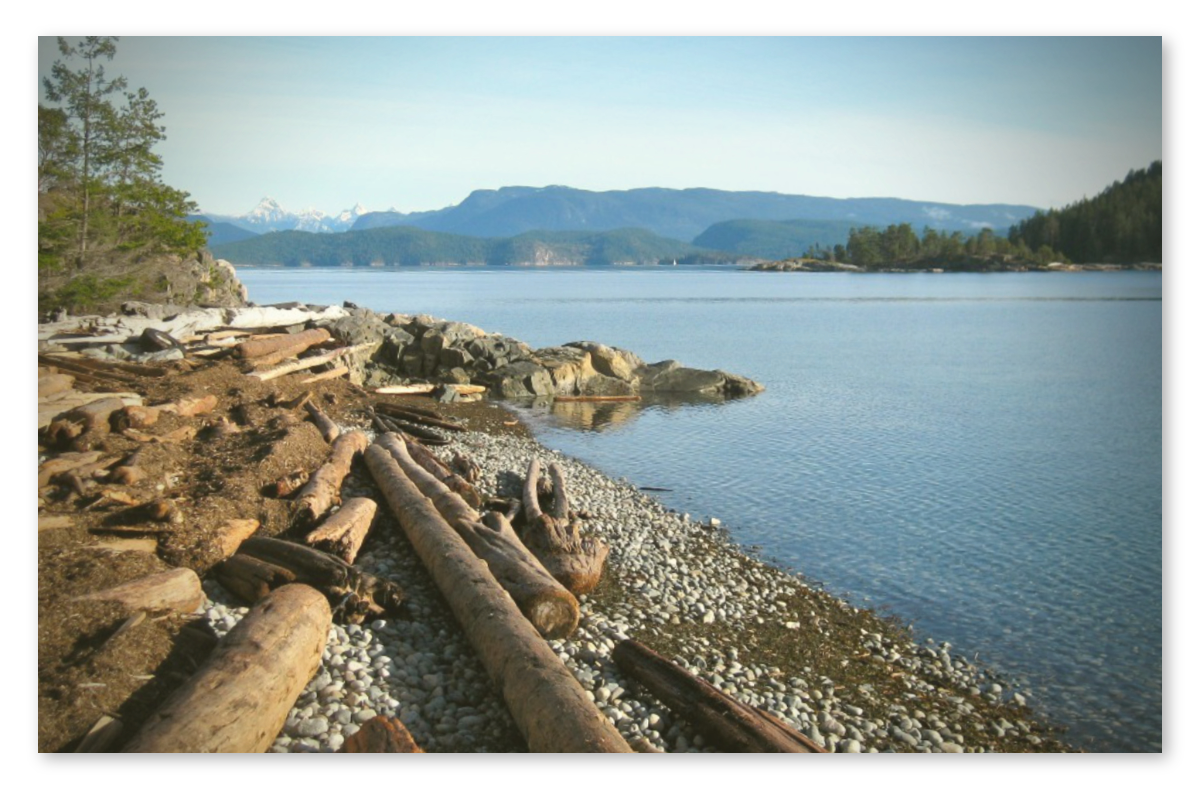 Hanks Beach – a new 150 acre waterfront forest conservation park
Whaletown Commons - a 70 acre new SRD park protecting a salmon stream and linking Whaletown neighbourhoods.

New Beach Accesses - 7 new and 7 planned

Cross-Island trail and park connectivity planning – led by the SRD

Cortes Parks & Trails Committee – designed to strategically plan and advocate for island-wide connectivity and conservation.
Housing
Cortes Community Housing Initiative – a partnership of the Cortes Island Seniors Society and the Cortes Island Foundation who bought 50 acres of prime land in Manson's and is dedicated to the provision of stable, affordable housing for locals. http://www.cortescommunityhousing.org
Economic Action
Cortes Island Business And Tourism Association (CIBATA) – I facilitated its formation.

Cortes Local Economic Action Plan – the Island's first integrated strategic plan.

Purchase of 2.5 acre commercial land by CIBATA next to Manson's Hall – I sourced the funding and enabled the sale.

Cortes Island Foundation - whose mission is to facilitate strategic gifting in support of community needs and priority projects. I convened the first board of directors.

Regulatory clarity for the aquaculture sector
First Nations Relations
Created an effective working relationship with the Klahoose First Nation

Instigator and first Chair of SRD First Nations Relations Committee
Health
Strathcona Community Health Network - Co-founder and present Co-Chair, the Network's mission is to improve the health and well-being of communities in the Strathcona region by focusing on root causes. Our 2018 priorities are housing and transportation. www.strathcona-chn.net

Cortes Home Support Program – I secured multi-year core funding to support the Health Association's program largely serving seniors

Integrated Seniors Health Action Team – A new initiative to address the many needs of seniors so that they can live and die in our community with dignity.
Transportation
Cortes Transport Action Plan – which outlines Cortes transportation solutions

Cortes/Quadra Transport Table with the Health Network and the Minister of Transportation to advocate for a cross-Quadra bus.
Environment
Recycling Centre Re-build – an upgrade from completely inadequate to the lovely facility that we all now use.

Cortes Climate Action Team – mapped Cortes Greenhouse gas emissions and recommended actions
Planning
New Official Community Plan

Zoning Bylaw Review – still a work in progress
Local Non-Profits
Commitment to core support for our community groups

Creation of Island-wide fundraising support, training and database

Allowance to spend considerable Gas Tax funds for local non-profit projects.

New heat pump energy systems in both community halls
I was part of the efforts that established
Two new regional hospitals in Courtenay and Campbell River

$45 Million, 100% funded from the feds and province, for a SRD-owned regional subsea fibre-optic cable backbone infrastructure to increase internet access to rural and remote coastal communities, including Cortes.